I enjoy the challenge of a commission and the connections they can make happen. Public commissions often enable me to write with and for specific communities whereas private commissions are an opportunity to bring joy to individuals and families on special occasions.
Public Commissions
2005 Conversactions, a digital art and conversation commission by Humbermouth Festival with Simon Bradley
2006 – commissioned to write and perform interactive story for children 'Then The Earth Moved' on the theme of Geology by The Rotunda Museum, Scarborough
2005 – collaborated on and wrote two children's stories for the Scope 'In the Picture', a project aiming to include more children with disabilities in children's literature. 'The Most Brilliant Idea' was animated by Carmel Brown.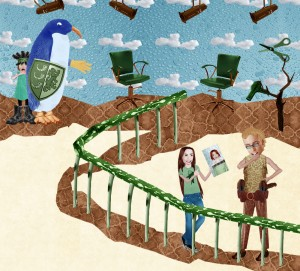 2012 – commissioned to write and perform poems and flash fiction inspired by Clare Wood's 'Unquiet Head' exhibition at The Hepworth Wakefield as part of the Wakefield Artwalk
2012 – commissioned by The Hepworth Wakefield to produce a written and audio poem inspired by the John Wells artwork for visitors with learning disabilities and people engaged in lifelong learning
2013 – commissioned poet for Morley Literature Festival
2013 – Grassington Festival commissioned me to write poems to be displayed on umbrellas in the Grassington market square
2016 – Beam commissioned 'Our Treasures' an audio poem trail as part of my role as Lead Artist for Altofts Festival in a Day
2016 -17 ­– I was a commissioned writer and performer on Imove's Haunt project
2018 – Ilkley Literature Festival gave a microcommission to a collective of writers and musicians for an r &d project – Words on Skin. In the wake of the Windrush scandal, Brexit, the refugee crisis and hostile environment policy, this was a calling to reflect on the things that stain our skin. The project is led by Michelle Scally Clarke and also features Sai Murray, Richard Bostock, Cherie Taylor Battiste, Ricky Venel Stone and Julie Easley. We are looking to develop this show in future
Private Commissions
I have written poems for weddings, birthdays and other occasions. I aim for all commissioned poems to be well-crafted and original – it is important that whatever I create is tailored to you and the person or people the poem is for. If you're interested, email me to arrange an initial chat at write@beckycherriman.com