Collaborative writing projects have always been among the most enjoyable aspects of my work. This summer, Leeds 2023 commissions have provided me with several exciting opportunities to write with others, which I wanted to share with you.
Mingle and Mix in Morley North
In July and August, I paid two visits to Get Together in Gildersome, a group of older adults, and incorporated their ideas in a fictional story based on an important part of the village's rebellious history, The Farnley Wood Plot. I read A Plot is Hatched in Gildersome at the event introduced by Ward Host Lisa Tobin. The story seemed to be received well, except by a heckler whose car had been caged in by a careless parker! It was great to see some blog readers and friends there and to catch up with people from Morley Community Archives who had contributed their valuable local knowledge to this festival.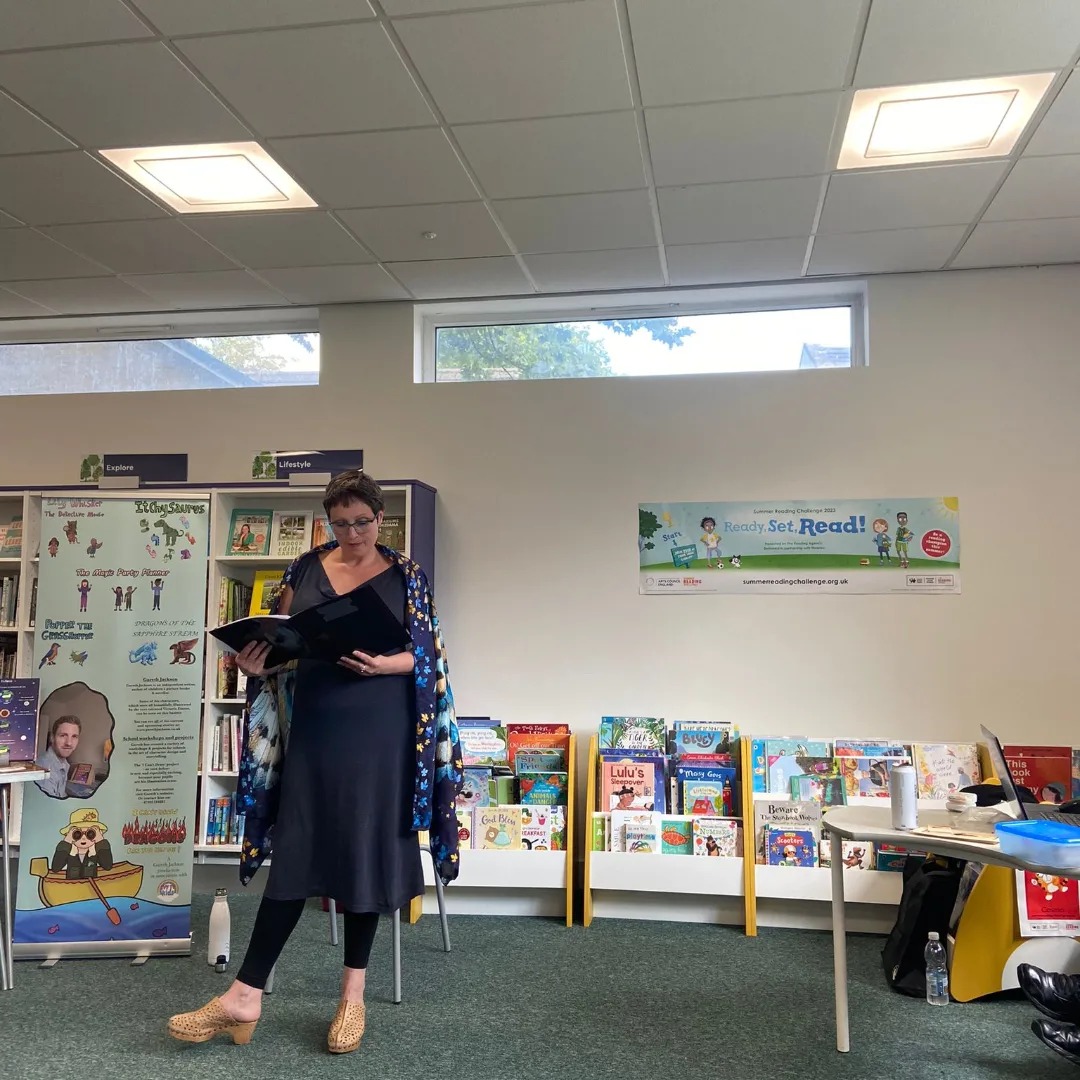 Alwoodley Festival
As a resident of Alwoodley and Festival Bard of Alwoodley Festival of Sports and Games, I spoke to festival goers and tried to capture the atmosphere and happenings of the day in a piece of poetic reportage. If you're interested in imagining Bowie playing table tennis in space or want to know how tai chi can make someone feel, you can read this on my commissions page
Our Alwoodley, A Festival of Sports, Games and Community, 9th July 2023
My other role for the day was to lead a reflective walk around Eccup Reservoir and write a poem that encapsulated the collective experience of the walk. Although I hope the poem will interest others and plan to share this more widely (including with you) in due course, I once again found it satisfying to create something with people that is also for them. In such a project the contributors become an 'inner circle' audience. The relationship between reader, writer and text becomes particularly intimate. Can a blog feel intimate in a similar sense? I think so – I certainly see you, my blog readers, as an inner circle audience for my work. It lights me up when one of you comments in the street or on the web that something I have written here has chimed with you. It reminds me that I am writing as a gift for you and not just typing into the void.
Any work that wanted doing
The final Leeds 2023 collaboration I wanted to mention is an artwork I have created with textile artist Becky Moore, My sisters hugged me to work will be shown as part of Any work that wanted doing at Leeds Industrial Museum from Friday September 8th. Curated by Gill Crawshaw, this exhibition consists of work made by disabled artists and highlights the hidden histories of disabled textile mill workers and their contributions to heritage and contemporary culture.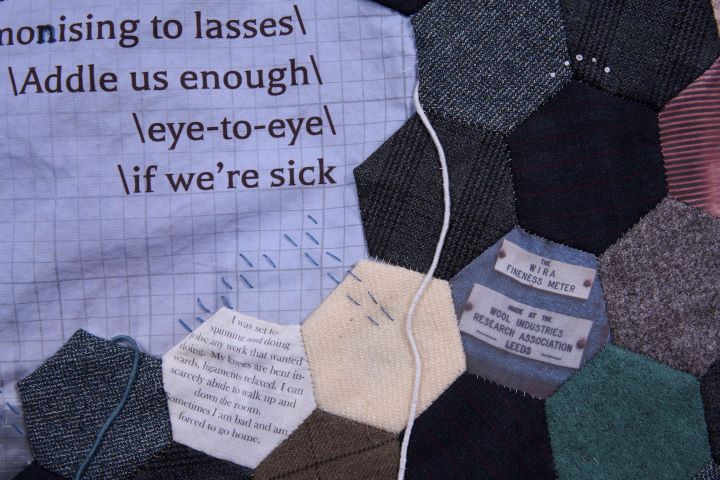 Any work that wanted doing has been created in association with Leeds Museums and Galleries and will be open until early 2024. You can book a free tour that runs on a Heritage Open Day (12th-17th September) at 11 am or 1 pm.
I'll be in touch soon with more about the project and blogs about the process Becky and I undertook, which will be posted at the Any work that wanted doing site.