Working Diary Highlights
2nd December 2013: B chases up replies from agents to find one agent had not received posted manuscript of Skybound.  Agent Red sends lovely email apologising and saying she would like to see it by email.  B sends revised version.
4th December 2013: Cinnamon Press awarded B a bursary for a mentor to work with her on her poetry collection, working title Empires of Clay.
12th December 2013: B spends her birthday applying to The Verb for a bursary to write and perform a poetry sequence.
24th December 2013: B applies to Northern Writers' Awards for a time-to-write grant.
24th December 2013: B finishes another rewrite of Skybound.
27th December 2013: B sends 87 page poetry manuscript Empires of Clay to Cinnamon.
December 2013: B receives rejection letter from Agent Brown who represents people and writers she admires greatly such as Malala, Grayson Perry, Haruki Murukami. Reply is as follows:
We enjoyed reading these sample chapters, which stood out from the many we
receive. Ultimately, though, we didn't feel strongly enough to take the
project further, and therefore I'm afraid we are not able to offer you
representation. This is of course an entirely subjective response, and I
encourage you to continue with this project, and wish you every success with
your writing.
In the circumstances B is not too despondent – at least her work was noticed by an agent she respects.
1st January 2014: B asked to participate in 'Heavenly Bodies' project alongside other well-respected poets and to choose a constellation to write a poem about.  She chooses the difficult-to-articulate Bootes and begins star-gazing and researching.  Discovers launch may be held at an observatory linking in beautifully with Skybound.
8th January 2014: B chases up reply from Agent Teal only to find he hasn't received it either (this one was sent online).  She finds this strange – was the universe telling her Skybound needs another rewrite?  She doesn't like to keep the agent waiting so sends off sample chapters again.  Awaits reply to follow up email from Agent Green.
9th January 2014: B is paired with Caroline Davies, writer of narrative poetry whose collection Convoy was published with Cinnamon Press last May  Becky is excited as to what might develop from this partnership.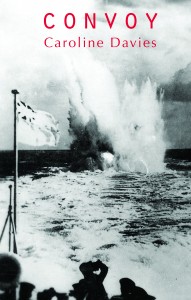 29th December-16th January – B enters two poems to a poetry magazine and three to a local poetry competition
20th January 2014: B and Suzanne McArdle meet to give and receive feedback on each other's novels. Suzanne gives B her perspective on what she might change to improve the book (not a lot). B agrees with almost all of the feedback and begins the rewrite with a clear idea of what is needed.
Recipe for Becky Cherriman's 2014
Ingredients
52 books (feel free to add more as required), 1 laptop, 4 pens, 3 notebooks, 1l imagination, 500g energy, 500g time management, 500g stress management, 3 ladlesful of collaboration, 500 mls reflection, 1 bar resilience, 100 moles experimentation, 1 bag tenacity, liberal sprinklings of words.
Method
1) Prepare initial ideas for workshops and projects, liaising with organisations, groups and co-collaborators as necessary.  Experiment with new ideas, particularly around storytelling and combined arts.  Keep emphasis on fun and quality of experience.
2) Complete 'Heavenly Bodies' poem/s.
3) Rewrite Skybound with Suzanne's comments in mind and proof-read.
4) Wait to hear from agents or chase them up after 12 weeks.  Send full ms where requested and sample chapters to more agents if necessary.
5) Enter Skybound into novel competitions where appropriate.
6) Deliver multiple workshops and projects to a wide range of participants.  Reflect using Anni Raw's model of reflection.  Blog entries for some of my projects will be found here at the Artlink blog.
7) Wait to hear from mentor Caroline Davies and rewrite/restructure/develop new material for Empires of Clay as required.  Repeat until ms to satisfaction.
8) Perform at select venues.
9) Read for 2 hours per day, mainly magical realism/speculative fiction and poetry and reflect on reading.
10) Note down anything that inspires me, anywhere at any time.  Transform to poetry/novel ideas or save for later as applicable.
11) Run, swim, gym, cycle, yoga, eat well, snatch time with friends and family, and sleep as much as possible to keep up energy and happiness levels.
Forthcoming Open Workshops
Snapshot Stories: Creative Writing Family Drop In inspired by the photography of Philip Lorca diCorcia for ages 3-12 at The Hepworth Wakefield.
Sat 22 & Sun 23 Feb and Sat 26 & Sun 27 April: 11-4 (closed for lunch 12.30-1)
Free
Just One of Many Fictions: Adult Creative Writing Workshop
Develop creative writing  inspired by Philip-Lorca diCorcia's photographs in the current exhibition at The Hepworth Wakefield.
Sun 9th March: 10.30-4
£10. Members get 25% off all talks, workshops and events.
To book please contact the Learning Team on 01924 247398 or emaillearning@hepworthwakefield.org
Writing The Rites at Trinity Writers' Festival
From explorations of labour and birth in Tristram Shandy to coming-of age stories like To Kill a Mockingbird to Dylan Thomas's And Death Shall Have No Dominion, the rite of passage has long been a popular topic for prose writers and poets alike.  In this fun and practical creative writing workshop you will recreate the mysteries and traditions of two rites of passage in a form of your choice.  There will be an opportunity for feedback on your work.  Come along if you are ready to explore the next stage within your life or your writing.
12th March: workshop in morning will be repeated in afternoon
Cost and booking details tbc
Magical Realist Workshop for members of the Leeds Writers Circle at The Carriageworks
Sat 29th March: 11-3
Poetic Play: Draw inspiration from this historic building and the artworks on display in this fun poetry writing workshop for adults at the Same But Different Festival, Temple Newsam. Festival organised by The Bowery
Saturday 12th April: 11-12
Cost: £12
Hope to see some of you this year and that you all have many fun things planned for 2014.