July Diary of Open Workshops and Performances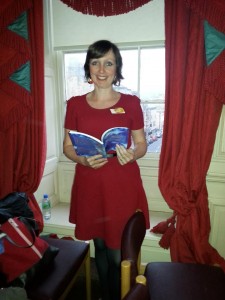 Monday 7th July 6.30-8.30
Word Blend, Ilkley Young Writers perform at Ilkley's Costa Coffee.
IYW are very talented writers and performers aged between 11 and 19 who have a range of competition wins and publications between them.  Michelle Scally Clarke and I have been working with the group, since it was set up by Ilkley Literature Festival four years ago and can promise Word Blend will be a spoken word event not to be missed.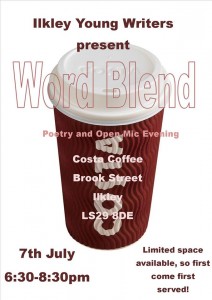 N.B. Some of them are also guesting at Voices of a New Generation, West Yorkshire Playhouse's slam on Weds 9th July.
Wednesday 9th July 10.30-12.10
Heydays Creative Writing Group perform pieces we have been working on this term on the themes of cycling, the centenary of WW1 and the constellations at The Quarry Theatre.  Also showing  Dance, Drama and Play Reading.
Saturday 12th July 10.30-4
Creative Writing Workshop Play On Words inspired by the new Franz West exhibition at The Hepworth Wakefield.
Cost: £15
For more information or to book your place please contact the Learning Team on 01924 247398 or email learning@hepworthwakefield.org. Please read the terms and conditions for workshop bookings downloadable from this page.
N.B. If you're interested in reading more about some of the workshop projects I've been involved with, do head over to the Artlink blog to find out more.
Tuesday 22nd July 2014 from 8.30
I will be performing alongside musicians, storytellers and more at The Peter Ustinov Memorial Lock-In, Belgrave Music Hall & Canteen,1-1A Cross Belgrave Street, LS2 8JP Leeds
Cost: £3 to include cake
Things I am celebrating:
Being mentored by poet Caroline Davies on my first poetry collection is a fascinating and rewarding experience.   Look out for a blog about this soon.
The publication in April 2014 of Heavenly Bodies, a poetry anthology inspired by all 88 of the constellations and contributed to by 88 poets.  The video below shows me performing my poem, a retelling of a myth related to the Boötes constellation, at the anthology launch – apologies for the little blip towards the end.   It is rare that so many poets have the opportunity to meet and hear one another's work in such a friendly environment.  Huge thanks to Rebecca Bilkau and Beautiful Dragons for getting it off the ground.   Buy a copy from here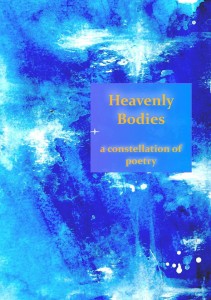 Some interesting email exchanges with agents about my novel Skybound.   Nobody has bitten yet but I've had a lot of positive comments.
The much-needed poetry and art protest project Against Rape, in which I had two poems Paisley Quilt and That Room, winning the Saboteur Awards for best one-off writing project.   Checking the Saboteur Awards website, I noticed that Shake The Dust, a poetry slam project for young people with which I was involved in as a Poet Coach for City of Leeds school, also won an award in 2013.
Carolyn Jess-Cooke's ambitious and exciting project Writing Motherhood .  I came across Carolyn's project on Mslexia when she was a guest blogger and was pleased that she published my poem Lullabies alongside some wonderful motherhood-themed writing on the site.
Two longlists.  The first was for an old poem Ditch, which I recently reworked and which was longlisted for the Wirral Festival of Firsts Poetry Competition.  Lovely to see Andy Humphrey, who awarded me first prize in the Speakeasy Competition, on the shortlist too.  The second longlist was for some newer poems that I sent to Magma.  I was aiming to have some poems accepted to magazines this year and, as these are the only ones I've sent to a magazine this year, I'm quite pleased to get so far.
And lastly but definitely not leastly, my poem Wolves, always a favourite with audiences and improved during the work with Caroline, was accepted by Bloodaxe for their Raving Beauties anthology, which is due to be published next spring.  I am absolutely delighted with this as Bloodaxe are a publisher I have huge respect for and it is very exciting that my poem will be part of a feminist publication 'with the potential to be influential and catalytic'.  Find out more about them here: http://www.ravingbeauties.co.uk/