I'm not going to have time to post on a famous mother this week as I'm working today and going away to Tenerife first thing tomorrow for a few days.  It will be our first holiday in a year and we are very much looking forward to it.
I've had a lot of comments on these blogs, both sent privately through email and in person and am very glad some of you are finding something of interest in them.
I've sold quite a few copies of Echolocation at readings and have had some generous informal feedback.  I'm now waiting for the online and printed reviews.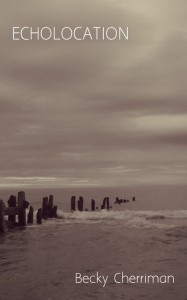 Here is a link to an interview I did with Caroline Davies about my poetry pamphlet and her review, and a review that Natalie Warrington wrote about the launch at Hyde Park Book Club.
As you know, reviews help to sell books so if anyone who has read the pamphlet would like to write a short review on Amazon or any other site I would be very grateful.  Here is the link to the Amazon page if you think you can find the time.
You can buy Echolocation direct from the publisher Mother's Milk Books too.
Other people's responses to poems help them grow.  I look forward to reading how my progeny are transformed by your experiences and perceptions.