Writing the Night Residential
On Saturday 2nd November, I will be running Writing the Night Residential workshop at The Leeds Library, a beautiful 18th Century private library. As far as we know, nobody has spent the night in the Leeds Library before and this may never be done again so seize the opportunity! This event links with the poems I've been working on for my second collection and I'm very excited to see what evolves. The blurb is below:
Are you interested in how disrupted sleep might alter your consciousness or influence your creativity? Have you ever wondered what the Library is like at night, which ghosts haunt The New Room and whether you could catch a glimpse of the spectre that pulls books off the shelves after closing time? Join us in this practical, mind-expanding experiment that follows in the footsteps of Mary Shelley, William Wordsworth and Marcel Proust and write the night away with us. Please note the programme will include opportunities for sleep and rest and creative writing techniques aimed to tap into different parts of your consciousness. Bring your sleeping bag, pillow, earplugs and an open-mind. Insomniacs welcome.
The event starts at 9.00pm on Saturday 2 November and finishes at 7.00am on Sunday 3 November. Tickets are £30 for Leeds Library Members, or £40 for non-members. Places are extremely limited so please book now to avoid disappointment. Adults only. Book your ticket here.
In addition, the Speaking To The Shelves programme continues on Saturday 16th November with Richard Smyth on nature writing. Book here for the 10.00 am workshop: and here for the 1.30pm workshop.
New Role at the University of Leeds
An opportunity for a new challenge in my working life arose over the summer and I'm happy to announce that I now have a new job as a Teaching Fellow in Professional Studies at the University of Leeds. My role is connected with writing and creativity and there is a managerial element. I'm passionate about this work because I'll be teaching BA modules to mature students who haven't taken the traditional route into education, something that echoes with my own experience. The team at the Lifelong Learning Centre are devoted to lifelong learning and have a lot of wisdom. I know from my work in the department with the Communities and Partnerships team that I'll learn a lot from both staff and students. I'll still be in that part time role until March when the contract runs out. The teaching fellowship is a 30% post so will leave me time to do other work but I am having to make a few changes to make sure I'm not as run ragged as I have been.

November Readings
Friday 8th November, 45pm – 18.30pm, National Association of Writers in Education Conference, Valley Press Anthology of Prose Poetry Launch! – Henley Suite, Park Inn by Radisson, North Street, York, YO1 6JF. For conference goers.

Monday 11th November, 7-9.30 pm. Soundbites, Heart Assembly Bar and Kitchen, Headingley Arts Centre, Bennett Road, LS6 3HN. For everyone and free.

N.B. This is the new version of Poetry by Heart. It's always a pleasure to read in my son's old primary school. If you're interested in taking part in the open mic, put your name down.
Recent Publications
It's heartening that a few places have seen fit to publish my work recently. You will be able to tell from the eclectic range of journals that I'm as incapable as ever of sticking to one style or even form.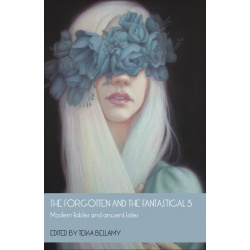 'Fossils' is the first short story I've had published in a while. It is a short adult fairy tale that appears in the newly-published The Forgotten and The Fantastical 5 alongside some of the greats in the speculative fiction genre such as Angela Readman, Aliya Whiteley and Rosie Garland. It is edited by Teika Bellamy and published by the fantastic Mother's Milk Books.
Today my protest poem, 'Morality Tale' which explores the link between pensions and war has been posted on the Celebrating Change blog. This site is described as 'part of the positive backlash to austerity and the politics of social division' and can be recommended as a place to go if you need solidarity or want inspiration in these challenging times.
I've always written what might loosely be called 'nature poetry' but the theme is more urgent than ever now and this was picked up on by Vahni Capildeo who edited the Ecopoetics Volume 17, Issue 3 of Stand. 'Becomings' is a panexperientialist poem which has been featured alongside poems by Pascale Petit, Ian Duhig, Julian Turner, Steve Ely, Rachel Bower and many more fantastic poets. You can support by buying a copy or read individual poems on the website.
If you haven't seen Maria Isakova Bennett and Michael Brown's beautiful hand-stitched journals Coast to Coast to Coast then you must seek them out. My poem 'Even The Dust Could Crush Him' is printed in Issue 6 and I have another poem, 'Worthing Beach', in the forthcoming Special Aldeburgh Issue.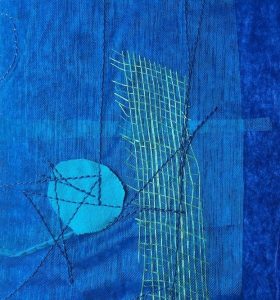 Leeds readers may well have heard about or been part of the Leeds/Dortmund 50 celebrations, which ChapelFM Arts Centre has been at the forefront of. My poem 'The Hedge' will be up on the website with the others submitted on the theme of neighbourhood soon. There are some fascinating programmes up on the website now if you want to listen.
I hope this blog has brought you something of interest and wish you a fruitful autumn, whatever that means to you.